MFhS 18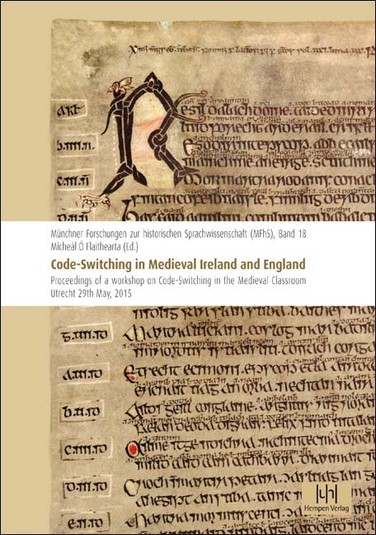 Micheál Ó Flaithearta (ed.): Code-Switching in Medieval Ireland and England. Proceedings of a workshop on Code-Switching in the Medieval Classroom, Utrecht 29th May, 2015. Bremen (Hempen) 2018.
Inhaltsverzeichnis und Einleitung (pdf, 442 kB)
This book comprises the results of the workshop »Code-switching in the Medieval classroom«, which was held at Utrecht University on May 29th, 2015. The workshop was part of the research project entitled Bilingualism in Medieval Ireland – language choice as part of intellectual culture.
The stated aim of the research project as well as of this volume is to open up the rich legacy of bilingual texts from particularly Medieval Ireland to a wider academic audience interested in medieval studies, literacy, bilingualism and code-switching. The papers in this volume contribute to both the debates on medieval reception, medieval elite culture and education, as well as the theories on bilingualism and code-switching by studying the nature and function of Irish-Latin and English-Latin code-switching in a number of medieval text corpora, shedding new light on the way in which clergymen blended indigenous language and culture with late Antique Roman culture that was introduced together with Christianity.